I fancied a BMW 600 but they are very rare and during my searches I found a Zundapp Janus on eBay.
It sounded better o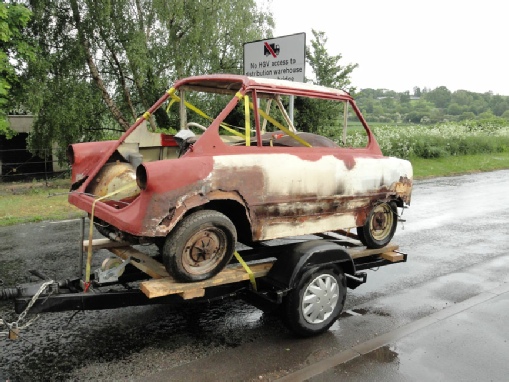 n eBay than it looked in real life but the bits that had survived were quite solid.
I had started on this by removing the engine and gearbox but in the mean time two more Isettas came along so I decided to put this on the back burner.
Whilst restoring the first Isetta I realised that it would probably be 8 to 10 years before I got round to restoring this, so back on eBay it went.
My aim was to at least get back the money I paid out for it or as close to it as I could. Luckily 2 people tried to outbid one another and I made a tidy profit after 2 years of storage.
I know its gone to a good home and will definitely get the restoration it deserves..