Elsewhere I mentioned we have a motor home, and when we are based at a site we need transport.
Well what came along was a Qpod.
From the picture you will see it's like a quad bike but designed to be towed behind a motor home w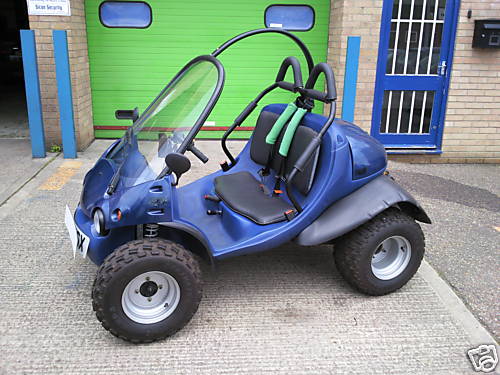 ith its front wheels off the ground.
All you need to do is insert the towbar into the front of the Qpod and lift it onto the tow ball.
The front wheels are off the road and away you go.
The engine is a 340cc 4 stroke and the transmission is automatic, just twist the throttle and go.
It has handlebar steering and hydraulic disc brakes.
The only problem was the knobbly tyres, after a few miles it felt like your teeth were going to fall out and we hadn't got any weather protection. Other than that is was great fun to drive.