We were at a 'Wings & Wheels' event at Turweston airfield when her indoors took a shine to some of the motorbikes.
She was always keen on motorbikes in the 60's and when we got home she got me to look on eBay to see what was on offer.
Say no more, the next week we were on our way to Exeter to pick up the bike.
It's a 1969 Triumph T100 500cc twin.
On nice days we call our daughter and son-in-law who also have older bikes and off we go around the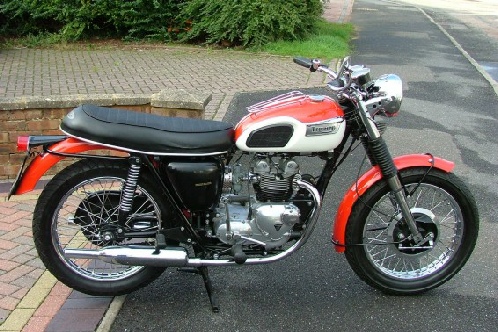 country lanes at a rip roaring 50mph.
I'm sure the neighbours think we are nuts, be we love it all, it keeps us young at heart.