This is PO, so named at the moment because of its registration number. It may get a name change to that of my grandson when the restoration is complete.
I got this from a lady who was moving from near London to the west country and cou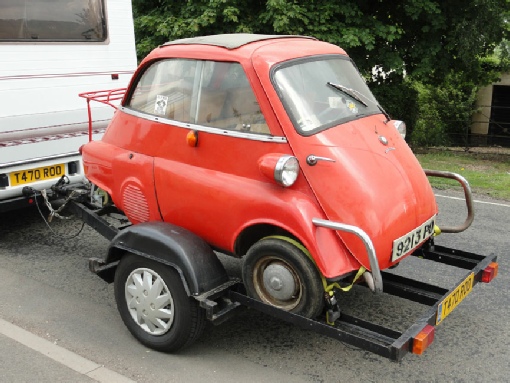 ldn't take it with her.
Between her and her father they had owned it for 47 years.
Not only that, she new the history of the first two owners.
The second one apparently rolled it over and wouldn't drive it again, that's when her father bought it. She had it from her father until such time as she drove it into her garage and didn't use it again.
We agreed on a price on the understanding that I wasn't buying it to sell on for a profit. I was offered twice what I paid for it a week after I bought it but this car was going to be for me to restore, not to move on.
With the original registration number, matching engine and chassis numbers and a history written by the seller I feel this could be a keeper.
I have now started the restoration of PO, but probably will not be so in depth as 'Susie' as this started in much better condition.
I started to dismantle the car and decided to have the body painted professionally. I found a company locally who had painted a car for Mike Brewer of wheeler dealers fame. The gave me a quote and said it would take about 2 weeks to complete, the problem was they didn't tell me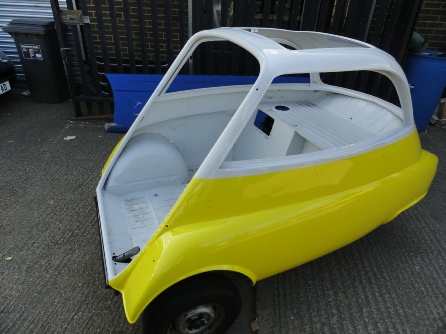 which 2 weeks. It to 20 months before I managed to force them to finish it and get it back to me.
I have now finished the car and am awaiting the recovered seat.