I started flying gliders at Turweston Airfield over 30 years ago.
I started on Slingsby T21's with open cockpits.
I obtained my Bronze certificate on the Slingsby wh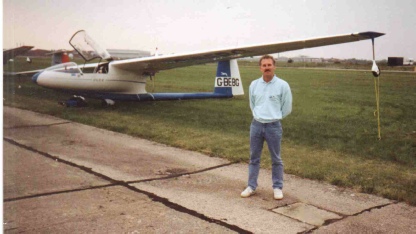 ich is no mean feat as they didn't glide that well anyway.
I bought a share in an Ogar Motorglider which enabled me to fly anywhere without needing to be launched by someone else.
Fortunately one of the syndicate members was an instructor and gave his time free to train me in the art of power flying.
I obtained my Self Launching Motor Glider (SLMG) license with the Ogar and later a full Private Pilots License (PPL) for other single engine aircraft.
The picture above shows me with the Ogar motor glider at Warton Airfield near Blackpool. I was competing in the 'Professor Roland Smith' charity event which was a flight around a number of BAE airfirlds in order to raise money for his charity.
In 1996 a colleague and I decided to purchase a part built aircraft.
After 10 months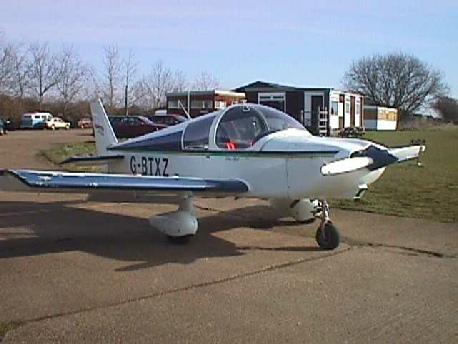 and 1300 hours of work the Zenith aircraft took to the air on October 12th 1996 and I have been enjoying it ever since.